During high school, my after-school activities included taking a break before homework to watch Gilmore Girls with my mom (and sometimes my sister would stay around past the opening theme song) on Fox Family – this was before the days of ABC Family and Freeform.

I've been so excited for the show to come back on Netflix ….it's been almost 10 years since it's been off the air!
It's been fun to see other fans' getting excited as the premier got closer. About a month ago my Instagram feed had multiple pictures of Gilmore girls fans with their cups of "Luke's Coffee"
After watching a funny video of the Gilmore Guys on another blog I knew this would be a fun way to reminisce without watching the episodes all over again.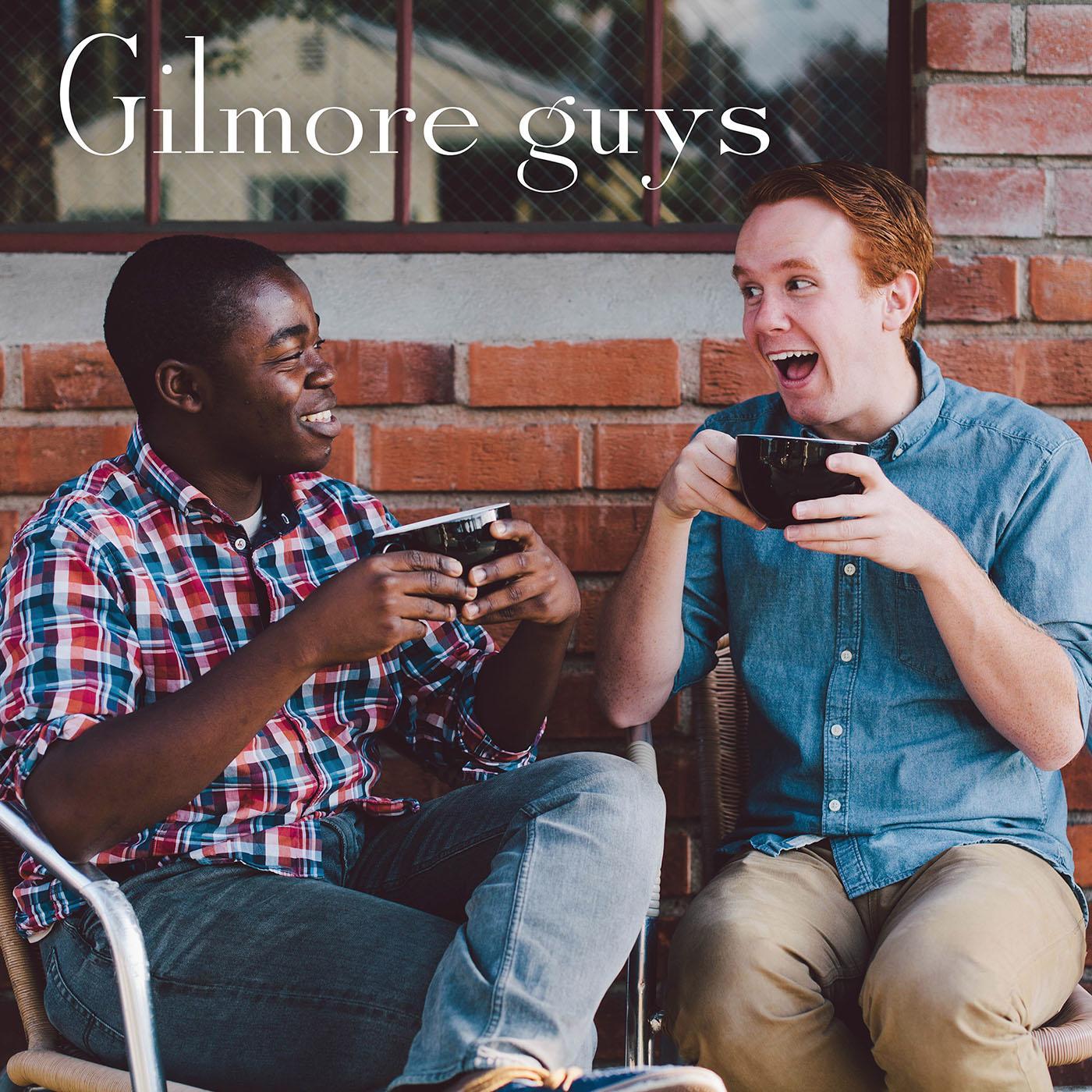 I'm enjoying the podcast – since I have seen almost every episode multiple times (listening to Gilmore Guys would be extremely confusing for someone who had never watched the show). It's entertaining to hear the guys' points of view on the characters and story lines and sometimes they point out technical aspects of the show's filming – sets, casting and camera angles. Their on-going joke about Alexis Bledel being a guest in the podcast's first season also makes me laugh.
Thanksgiving weekend was the perfect time to premiere Gilmore Girls: A Year in the Life. After the Macy's Thanksgiving Day parade and the National Dog Show, I had two days to relax at my parents house for a Gilmore Girls marathon.
We built the excitement by watching 1-2 episodes from each season before watching the new episodes. At this point we have only watched the first episode "Winter" so I am trying to avoid reading any spoilers!
Did you watch Gilmore Girls: A Year in the Life?
Did you binge watch or will you slowly enjoy it throughout the year?
How was your long weekend?