Being a bride on a budget, I had a list of several decorations that I wanted to DIY instead of buy.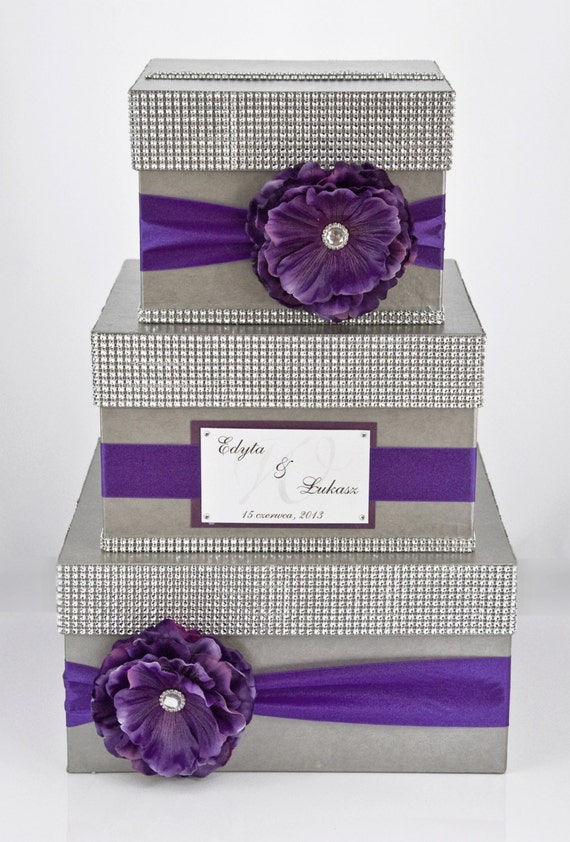 I was inspired by this gorgeous Etsy listing. but I was not willing to pay so much 💵💰
Luckily I found these instructions from Michelle Ng's blog.
Instead of painting and decorating a plain cardboard box, I found beautiful boxes on sale at Michael's. They matched our purple and lavender wedding colors and even had our flowers (hydrangeas) on them.
While I saved time by not having to decorate the boxes, I didn't realize these boxes are made of much stronger material and could not simply be cut with an Exacto knife.
Luckily, I have talented  parents (they ended up doing all of my DIY projects….) who were able to cut through the boxes with a jigsaw.
In addition to gluing the 3 boxes to eachother, the flaps on the front of the boxes were also glued shut. This way the boxes could not be opened and cards would be dropped in to the slot cut into the top box.
The pretty rhinestones came from a sticker sheet – also found at Michael's
For more Style and Savings Wedding DIY Projects:
Happy Wedding Wednesday!