One of the most fun parts of wedding planning was visiting a local bakery for our Cake Tasting
Before our appointment, I decided to check out Instagram for cake design inspiration.
Here are a few of my favorites:
While  the two designs on the left and right were fun, the cake in the middle looked the most elegant.
Cake toppers were another accessory to shop for and I liked that there are more options besides the traditional bride and groom figurines.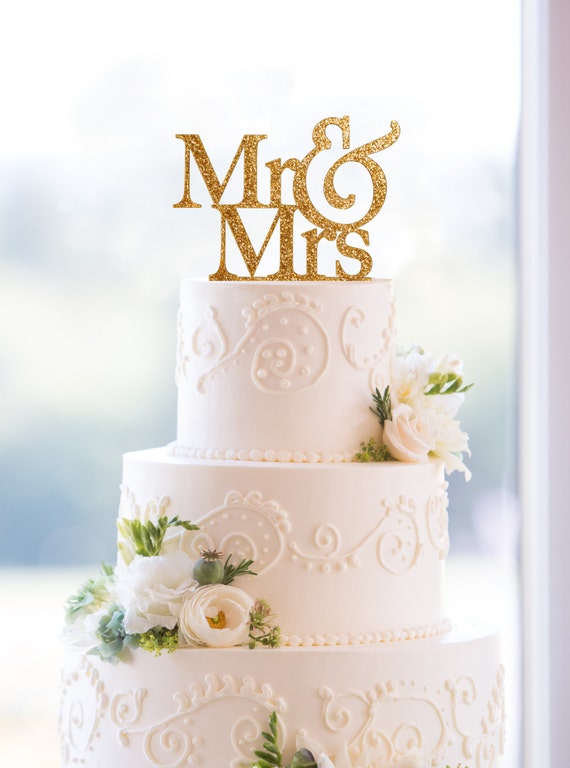 Etsy                                    Amazon                                David's Bridal
I decided not to purchase a cake topper – to me it wasn't a must have, so I decided not to spend the money on it (#styleandsavings). I knew the cake would be gorgeous on it's own.

Our cake table
Happy Wedding Wednesday!